Cosmo Pharma offers a wide range of packaging options for its nutritional supplement customers. Our goal is to provide businesses with a comprehensive range of packaging options so they can find the perfect solution for their specific needs. Whether you're looking for traditional options like bottles and jars or more unique options like sachets and stick packs, we have you covered. Our team of experts can help you select the right packaging solution for your products, taking into consideration factors such as cost, ease of use, and your target market. We use only the highest quality materials for our packaging and employ strict quality control processes to ensure that every product is packaged to the highest standards.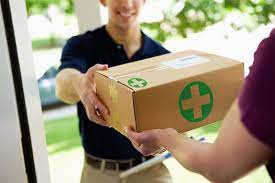 At Cosmo Pharma, we understand the importance of branding, and we work with our customers to ensure that their packaging accurately represents their brand. Our team can help with the design and printing of custom labels and packaging, ensuring that your products look their best when they hit the shelves. We also offer a range of eco-friendly packaging options for businesses looking to reduce their environmental impact.
In conclusion, if you're looking for a comprehensive and reliable packaging solution for l nutritional supplements, look no further than Cosmo Pharma. Our team of experts is ready to help you find the perfect solution for your specific needs, from traditional bottles and jars to unique sachets and stick packs. Contact us today to learn more about our packaging options and how we can help you bring your brand of supplements to market.