Advantages For Associating With COSMO PHARMA INT. (PVT) LTD. As Ethical Business Partners Are:
We are one of the leading player in Nutraceutical industries business in Pakistan with Form-6 & 7
We are a GMP and ISO 9001:2008 Certified company. We are WHO GMP compliant pharma manufacturer in KARACHI and have 32 years' experience in manufacturing of Herbal/nutraceuticals products preparations in all forms. We offer Tablet, Capsules, Dry Syrups, Oral Liquids, Drops, External Preparations, Ointments, Sachet & powder as well Skin products covering Gynae, Food supplements,Analgesic, Antacid, Vitamins, Nutraceuticals, Cardiac & Diabetic, Psyco, Dermo Product, Ointment, Lotion, Shampoo, Oil Etc. We have approximately 100 products, which is probably the largest range of product by a company in the country.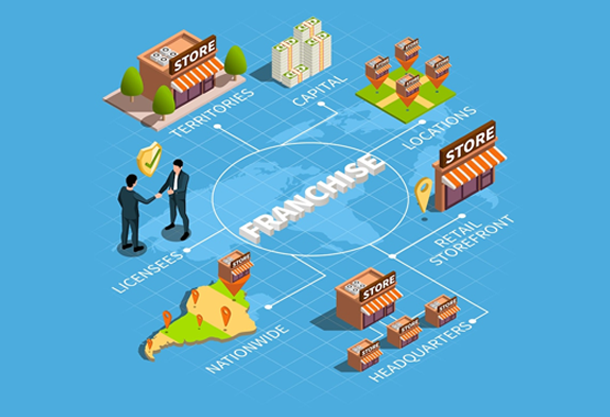 In light of the present economy & Regulation of DRAP, many budding entrepreneurs are on the lookout for Franchising opportunity instead of starting an independent business venture or Toll manufacturing. These entrepreneurs should choose Cosmo franchise because of the myriad benefits offered.
The most important benefit of COSMO franchise is the minimization of risks. What's more, there is no need of going through a learning curve. COSMO offer a proven business model and operating procedures, providing products that have been successful in the market. COSMO offer a chance to leverage our experience and offer sole marketing and distribution rights in a specified territory.
The following are the top 7
franchise benefits of COSMO PHARMA
The buzz words for a successful Cosmo franchise include resource optimization, effective time management, and profitable returns on investment. We give the franchisee an ability to get going in a short time. What's more, franchisees do not need to invest their time in the management of the complex cycle of literature development, product manufacturing, formulation, and conception, and other logistical and legal formalities.
(2) Cost-Effective Operations
We offer franchise opportunities for a long period of time. This results in many operation efficiencies; the ensuing cost benefits are directly passed on to the franchisee. In addition, the net prices will be extremely competitive because total sale of a product is very high in unit wise production.
(3) Extensive Product Portfolio
We have large range of products in our portfolio. This offers our franchisees a wide array of options while catering to the market needs. In addition, We are on an expansion spree and want to replenish our product portfolio. This gives franchisees access to a new and exciting product range.
(4) Secure Marketing Opportunities
Cosmo do not intend to indulge in direct marketing practices in the territories that operate under the franchise agreement. Thus assures you complete marketing security related to the brand that you build in the specified territory.
Similar to other corporations, You need management, planning and implementation. We have efficient teams comprising of individuals with vast amounts of experience in the pharmaceutical industry. What's more, we are adept in the fields of manufacturing, selection of products, and sales and marketing. As and when required, We offer different types of sales and marketing tools to franchisees. This is in addition to the regular support and guidance on the latest trends in the pharma sector.
Besides tremendous support in product development, Cosmo offer peripheral support to potential franchisees, such as equipment and accessories to market the products. Some of these tools and promotional material include visual folders, visual aid, call report formats, order pads, reminder cards, visiting cards, product cards, flyers, brochures, bags etc. These peripheral accessories will ensure that our franchisees stay free from worries.
Once you have bought a product, you will have to play many roles and perform several tasks, including marketing, distribution, and management of inventories. For our franchise to become a mutually-rewarding and beneficial relationship, you as a franchise should have a sharp business acumen, excellent entrepreneurship skills, and diligence and patience to realize your goals, such as targeted revenues and brand recognition.
We ensure that our Franchisee will stay tension free from the rules and regulation of DRAP, such as Form-6 , Product Dossiers, Form-7, Trade Mark, Copy right, Warranty Etc.
1. Name:
Name of company is catchy, unique and profession name. Easily pronounceable and remindable.Company name is important aspect, you should consider while selecting franchise company. Company name will be your recognisation.
2. Product Range:
Product range is same important as company name. Choose product range according to your need. Choose us because we have product range of your interest.
3. Brand Names:
Brand Names of the products should be easily pronounceable and remindableas like company name. Doctors shouldn't face any difficulty while reminding or prescribing your product. Short and technical name build strong impression. Our brand names of products helps you to boost your sales.
4. Packing:
While selecting franchise company, you should care about packing of products. Products packing give psychological impact in mind of Patients, Doctors and Chemists. Packing makes first impression at in front person. Attractive packaging of COSMO is highly appreciated all over Pakistan.
5. Availability Of stock:
Be clear about your stock availability terms. This is the major problem that is faced by most of companies. Above things can be neglected but you can't compromise with stock unavailability. Once doctor has started to prescribe your brand, he can'twait for you if you can't supply product on time. You can loose your business. COSMO manage your inventory and offers you supply within 48 hours of you order.
6. Promotional Inputs:
Promotional inputs are main part of your working in doctor's chamber. Choose COSMO , we can provide you timely and regular supply of promotional inputs.such as catch covers, visual aids, detailing story, JPG of visual aids, doctor request cards, Product studies ( specialty wise & brand wise), chemist booklets, T,M& ASM bags, visiting cards with name. In addition to this, we offer physician samples, product card, reminder cards, product detail story, visual aids, M.R. bags, gift items and scheme according to sale. Available with the offered range is a product manual, and product information
7. Monopoly Rights and Marketing Agreements:
Monopoly rights are back bone of pharma franchise business. Cosmo offers you marketing and monopoly rights agreement on paper indicating you are sole distributor and marketing person at monopoly rights for particular area.
8. Net Rates:
Our Net Rates are the most competitive (on 3rd party manufacturing rates) We offer attractive Bonus Offers from time to time
9. Wide Range with Latest Formulations:
100% result oriented Products
Owing to the vast manufacturing facility and a competent team of deft personnel, we are offering Pharma Marketing Services. This range of Cosmo pharma includes more than 100 Research base products. Our ISO 9001-2008 certified firm ensures to make these products in strict adherence with the Gmp/WHO standards. We ensure to offer free In order to meet the diverse requirements of clients, we introduce new products from time to time, drug updates and allied.